At Archer Luxury Travel we are dedicated to crafting genuine travel adventures that contribute to our collective growth as responsible global citizens. We firmly believe in the positive impact of travel-it fosters meaningful connections, promotes ongoing learning, and instills a sense of responsibility for the well-being of our planet. Join us as we embark on journeys that not only enrich our lives but also leave a positive footprint on the world.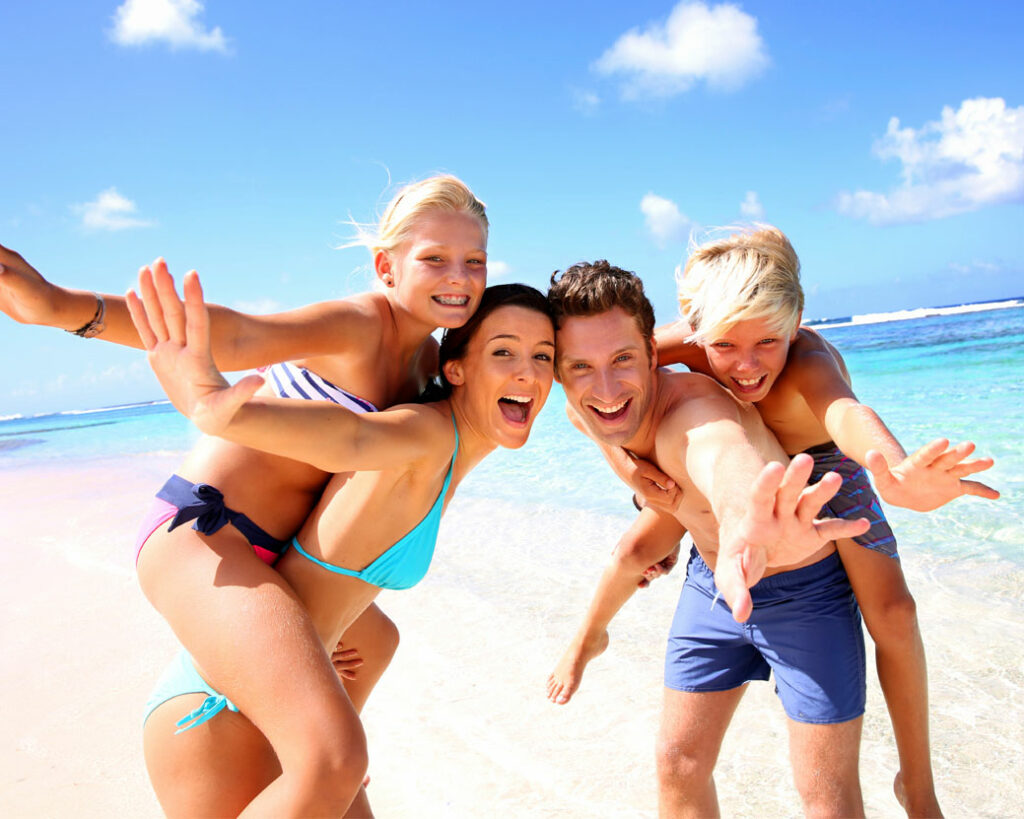 Archer Luxury Travel is committed to crafting tailor-made travel adventures that imprint lasting memories on your heart. We firmly believe that one-size-fits-all is not the way to go, and that's why our dedicated advisors collaborate closely with you. From understanding your travel dreams to aligning with your goals and preferences, your advisor is with you every step of the way. From the first conversation to your return home, they handle the details and advocate for your seamless travel experience.
Hi, my name is DeeAna Archer, Owner of Archer Luxury Travel.
I am lucky enough to be a stay-at-home mom of 4 beautiful girls: Bella, Bliss, Bethany, Bailey & the best dog in the world Telluride. I am married to an amazing husband who loves travel as much as I do! I have a Masters degree in Autism and counseling plus have owned several businesses before finding my passion as a travel agency owner. After graduation I focused on working with children with Autism, using my collegiate experience as a swimmer to coach USA sanctioned swim teams and special needs swim programs throughout Houston. Growing up my father traveled extensively overseas, and our family was fortunate enough to travel with him. Now I am blessed to have a husband who takes me everywhere. I've traveled all over The United States, Europe, Mexico, The Caribbean, Australia, Tahiti, New Zealand & more!
I opened my travel agency in 2004, and absolutely love what I do. My lifelong travel experiences give me a unique ability to plan trips to different destinations and give "real life" advice rather than what others might read on a travel board or the internet.
"Part of my mission at Archer Luxury Travel is to give Stay at Home Moms (SAHMs) the opportunity to work while still being there for their kids."
The business gives me the time with my family and the ability to plan "dream vacations" for families or individuals makes it even more rewarding. Our company specializes in cruises, all-inclusive, and "All things Disney" and we have LOTS of experience in Disney trips! I lived in Palm Beach and traveled to Orlando frequently. My oldest has been to Disney over 70 times! Disney trips are some of my favorites to book, we've been to nearly every location and know the "ins and outs" of planning Disney trips. I also book destination weddings and honeymoons! Corporate Retreats, Conferences, and Company celebrations are part of our offerings. We also love booking group cruises, and all-inclusive vacations! Being in the business since 2004 has given me access to great deals in the industry and nothing gives me greater pleasure than passing those savings on to my customers!
Part of my mission at Archer Luxury Travel is to give Stay at Home Moms (SAHMs) the opportunity to work while still being there for their kids. All too often moms sacrifice their careers when they have kids, but our business gives moms the satisfaction of being able to bring in some additional income while still putting their families first. Lastly, I have a heart for helping others! Archer Luxury Travel has planned many special trips for kids with special needs or life-threatening illnesses.
We donate large percentages of our profits to deserving families, and Autism. If you need any help or have any questions, feel free to contact me. Looking forward to making "Magical Memories!" for you or your loved ones!!
Meet our team.
Meet our elite team of travel advisors, a handpicked selection of the finest professionals in the industry. With diverse backgrounds and expertise, each advisor adds a unique flavor to their specialized areas, ensuring there's a perfect match for every type of traveler. Rest assured, our team is dedicated to tailoring your travel experience to match your unique personality and preferences. Your journey begins with a personalized touch from our exceptional travel advisors.
Click on the agents' picture to see more about each agent.
Sign up to get the latest travel intel and inspiration straight to your inbox.